New seasonal restrictions come as rivers across the coast may fail escapement goals yet again.
On December 8, the Washington Department of Fish & Wildlife announced important emergency regulations for steelheaders. Effective Dec. 14 through April 30, fishing on coastal waters from a floating device is prohibited, as is bait fishing, with catch-and-release now mandatory for all riverine rainbow trout.
The temporary rules follow alarming predictions that, for the fourth consecutive year, steelhead on many Washington rivers will again fail to meet winter escapement goals. (Escapement is defined by scientists as sufficient adult fish reaching spawning grounds to sustain populations.) With steelhead fishing closed on most other Washington rivers, fishing pressure has dramatically increased in recent years on coastal rivers like the Quillayute system, one of the few still projected to meet escapement this year.
Jess Helsley, Wild Salmon Center's Washington Director, has seen that exact scenario play out in recent years: a ban on steelheading in one river simply concentrates fishers in the precarious few rivers on the positive side of the escapement margin.
"Washington steelhead lovers know that these declines are nothing new," Helsley says. "If we want to save our state fish, while providing some opportunities to pursue the thrill of the catch, we must step up and take decisive action this season to limit our interaction with these incredible fish."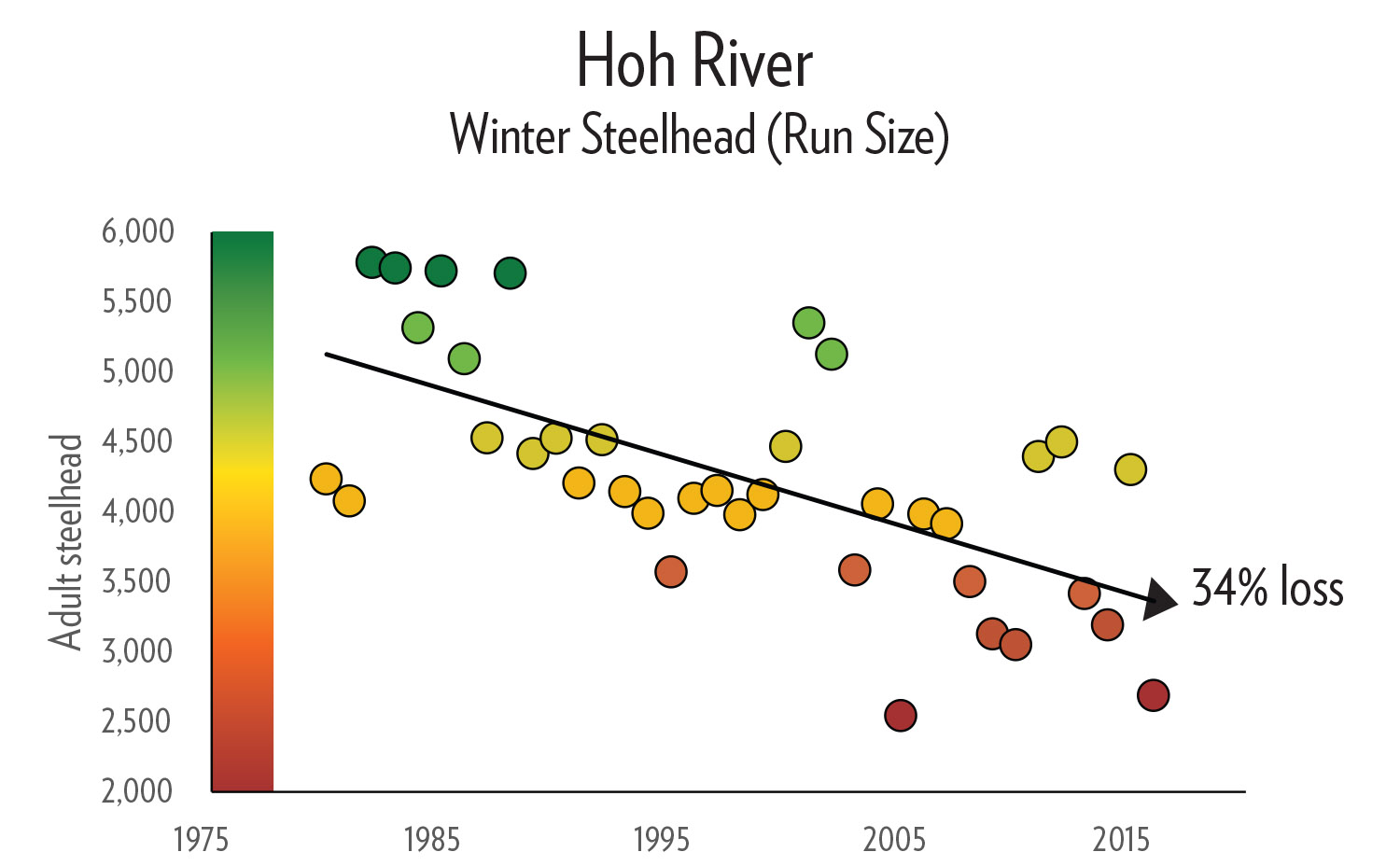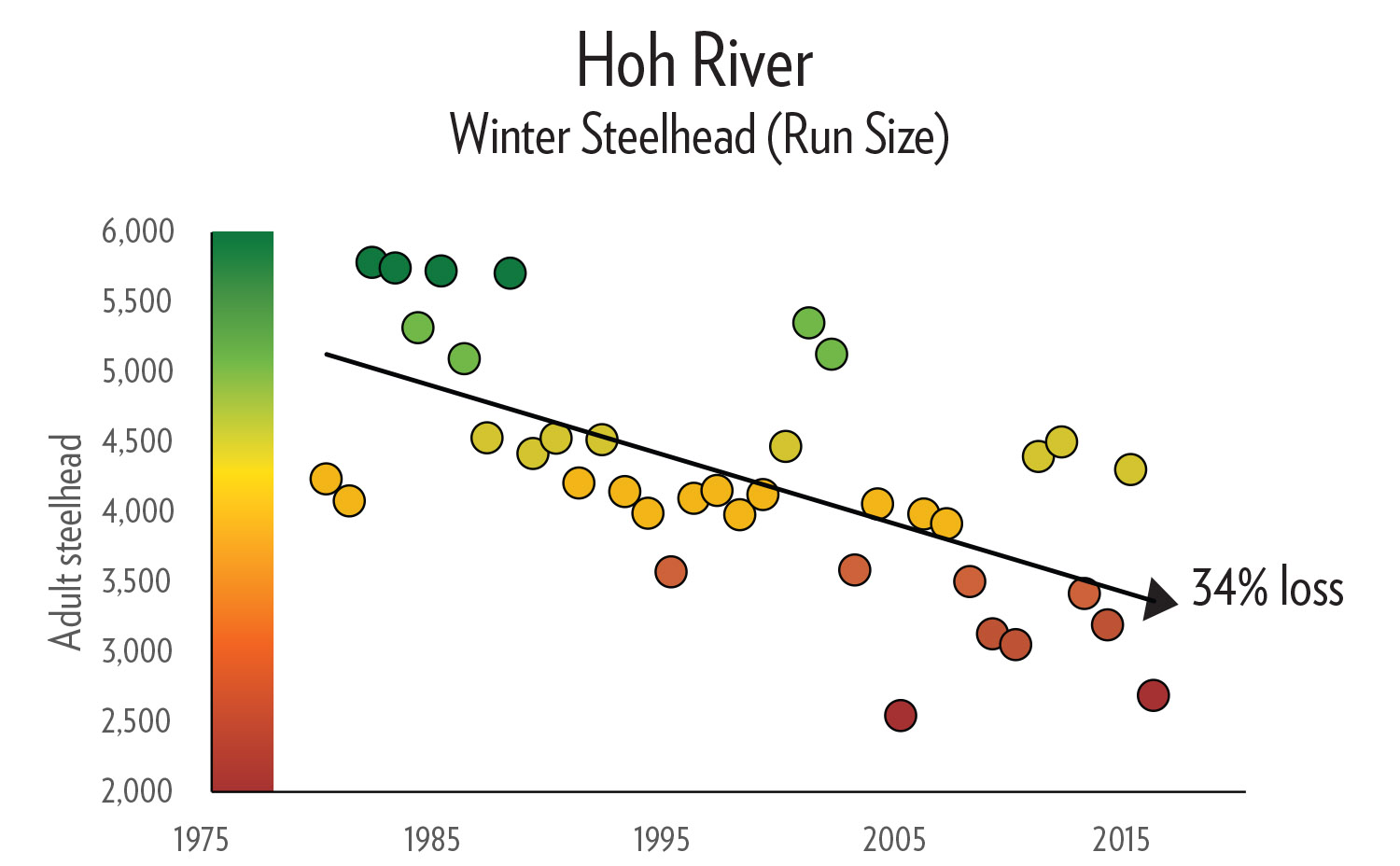 Washington Tribes have been proactive about addressing steelhead declines. For the past two years, coastal Tribes have reduced the number of days they fish by over fifty percent. Now it's time for non-Tribal salmon managers to support these steps and join the Tribes, Helsley says.
This past year, Wild Salmon Center, along with Tribal co-managers and other conservation groups, has opened a dialog with WDFW aimed at expanding its decision-making criteria. Traditionally, the agency has focused on abundance, and the amount of harvest a population can theoretically withstand. But the agency is now considering additional criteria for managing coastal steelhead. These criteria—productivity, distribution, and diversity—provide a foundation for working toward broader population resiliency, which benefits all fishing communities over the long term.