The Indigenous fisheries scientist and citizen of the Nisga'a First Nation on how salmon conservation and science can embrace two-eyed seeing.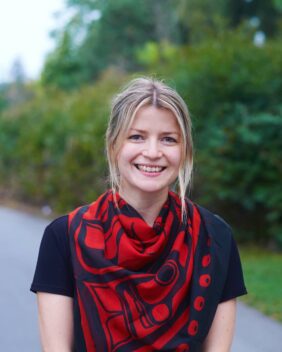 For Dr. Andrea Reid, river ecology is a personal calling, one that's taken her across the world. She's paddled Ugandan rivers in dugout canoes and joined scientific expeditions to study Indigenous fisheries in the Philippines and Solomon Islands. She even founded a Canadian charity, Riparia, that focuses on connecting young Indigenous women and non-binary youth with freshwater science and water stewardship.
Now, Dr. Reid has the opportunity to reconnect with her own ancestral waters. In 2020, Dr. Reid, a citizen of the Nisga'a First Nation of British Columbia's Nass River Valley, moved from Ottawa to Vancouver to guide the University of British Columbia's new Centre for Indigenous Fisheries.
Raised on Canada's eastern coast, on Prince Edward Island, Dr. Reid grew up with the Atlantic Ocean as her backyard. The family connections that ultimately drew her west followed complicated discoveries by her father—discoveries that speak to the generational trauma experienced by Indigenous communities in the land now known as Canada.
"I grew up about as far [in Canada] from my home community as possible," Dr. Reid says. "But through science, I've found my way back. The Nass River really does feel like a second home."
Now, as a new Wild Salmon Center board member, Dr. Reid hopes to elevate the perspectives and knowledge systems of Indigenous salmon communities from the Nass River across the Pacific Rim.
Below, Dr. Reid shares more about her family roots, her research philosophy, and how her team is applying a Māori concept to assessing salmon habitat.
Dr. Andrea Reid, in her own words:
I would consider the Nass River my home waters, in the Nisga'a territory of British Columbia, although I grew up about as far from my home community as possible, on Prince Edward Island, in Eastern Canada.
My dad always suspected that he was Native, in part because of the insults he'd get as a child. His [non-Indigenous adoptive] parents were loving and great, but they did not have any information to share with him. So he went through that process in his twenties. He walked into INAC (Indigenous and Northern Affairs Canada) and said he suspected they had a file on him. Through that he was able to find out that his mom had been looking for him, and he was able to reestablish contact.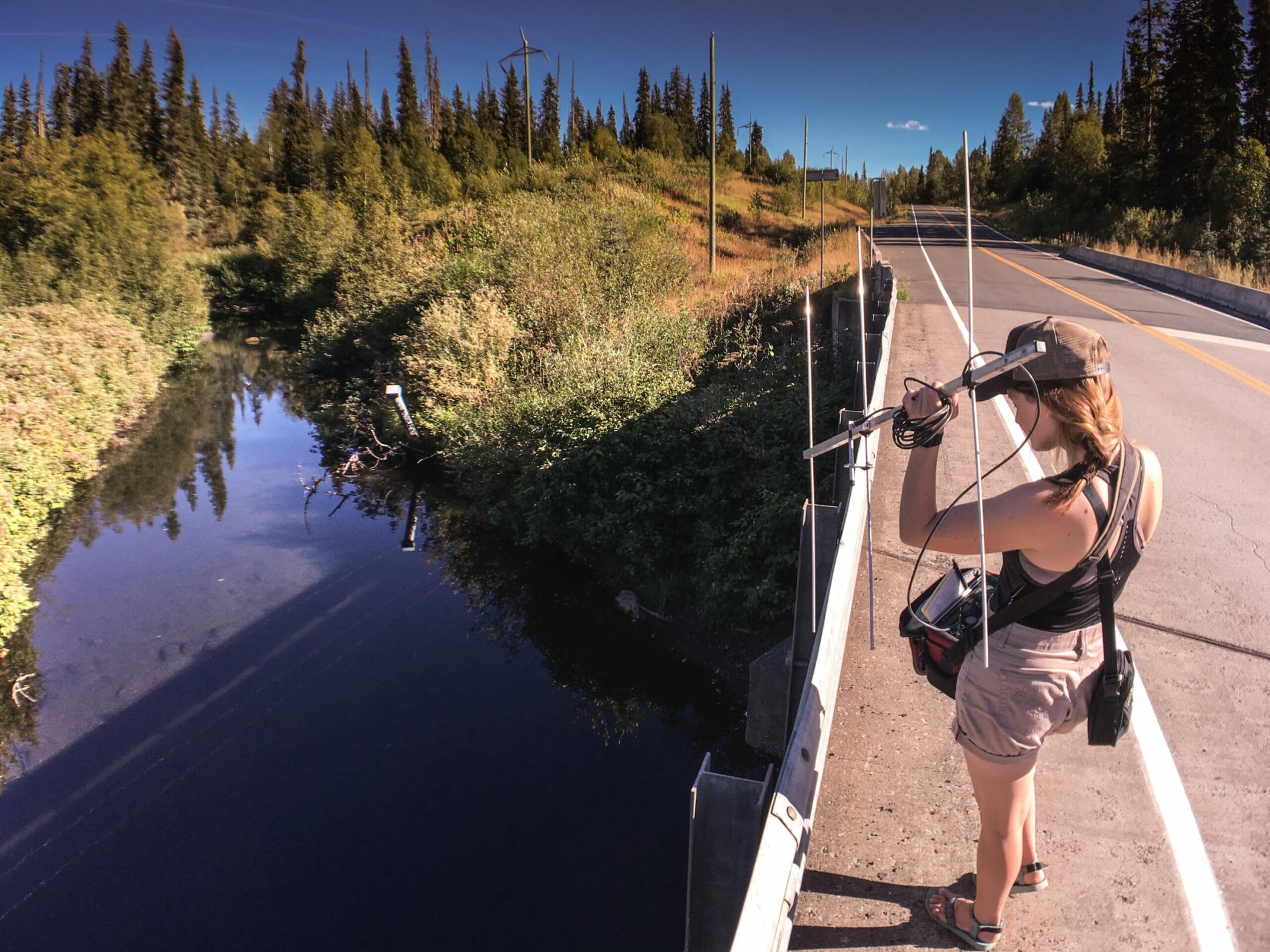 It's a challenging history. Indigenous people across this nation were forcibly removed from our roots. Many non-Indigenous folks in this country don't have to face this harsh reality, but many Indigenous peoples do.
I left Prince Edward Island when I was 17, to go to McGill University in Montreal: a huge change, going from my hometown of about 600 people to a city of millions. I knew I really loved science, physics, calculus. I really thought I might go into something more quantitative. But then I learned that being an ecologist was a job. I started volunteering in a research lab, and had an amazing mentor who kept escalating my involvement. I got into tropical ecology in Eastern Africa, and from there a whole bunch of National Geographic expeditions.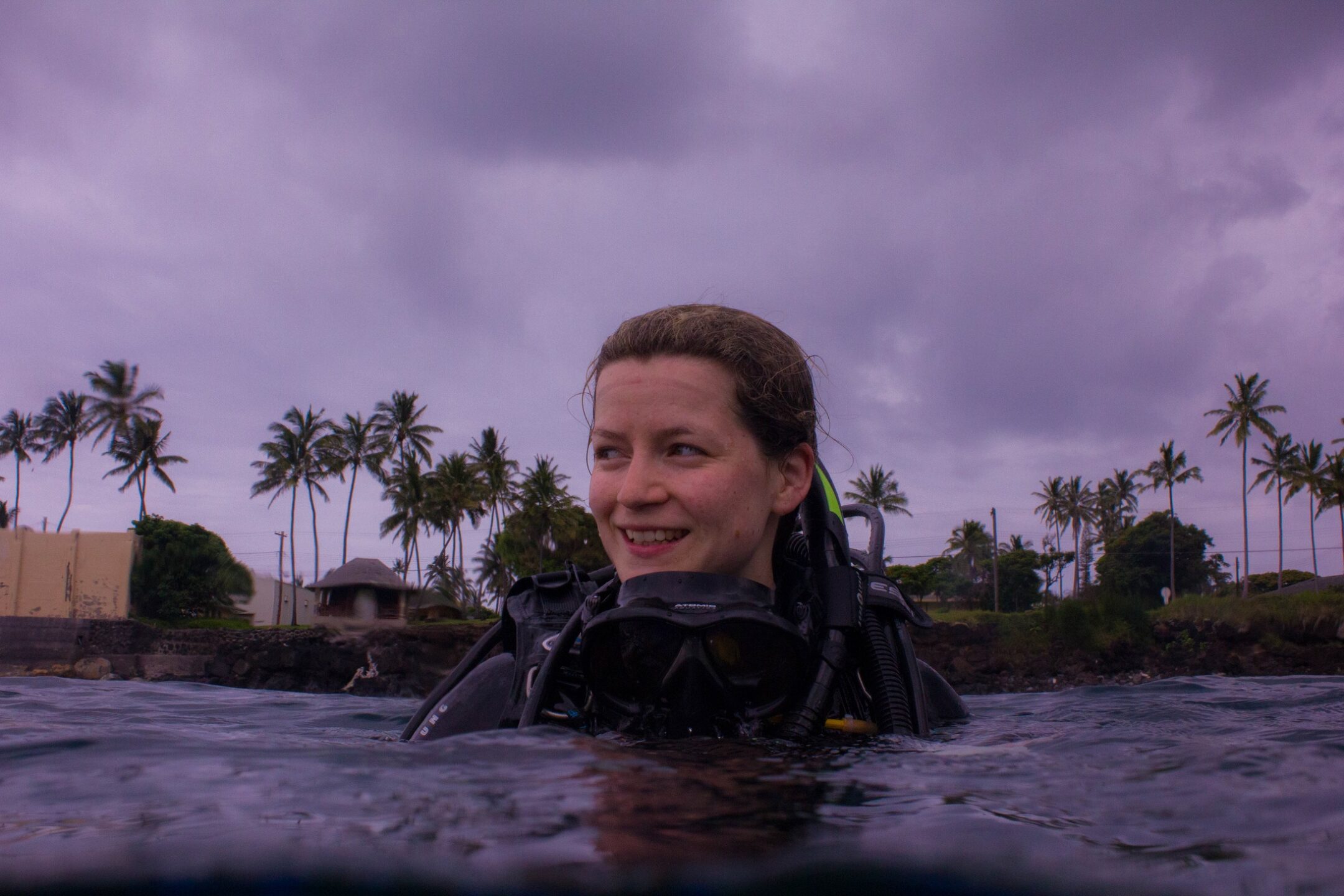 When it came time to work on my PhD, l realized I should be focusing on the Nass River, which really feels like a second home to me now. My work focuses on bringing together Indigenous knowledge and western science and tools, to better understand the state of our salmon.
This reflects the notion of "two-eyed seeing"—learning from both western systems and Indigenous knowledge systems in tandem, letting both knowledge systems stand side by side. Two-eyed seeing is a concept that comes from Mi'kmaq territory: Etuaptmumk as it's known in Mi'kmaw. It's fundamentally about seeing from multiple perspectives, bringing all kinds of evidence together for the benefit of all. This is a teaching that's been carried by one Mi'kmaq Elder in particular, Dr. Albert Marshall from the community of Eskasoni, who has been a mentor to me.
Two-eyed seeing (Etuaptmumk as it's known in Mi'kmaw) is fundamentally about seeing from multiple perspectives, bringing all kinds of evidence together for the benefit of all.
The Māori concept of the 'double canoe' and the Yolngu [in the Northern Territory of Australia] concept of the 'two waters' work in a similar way. Likewise, the Haudenosaunee have a beautiful two-row wampum belt that shows the ships of the Dutch and the canoes of the Haudenosaunee, co-existing in a shared river of existence. All of these have been used by Indigenous peoples to allow Western and Indigenous understandings to work together in equitable ways.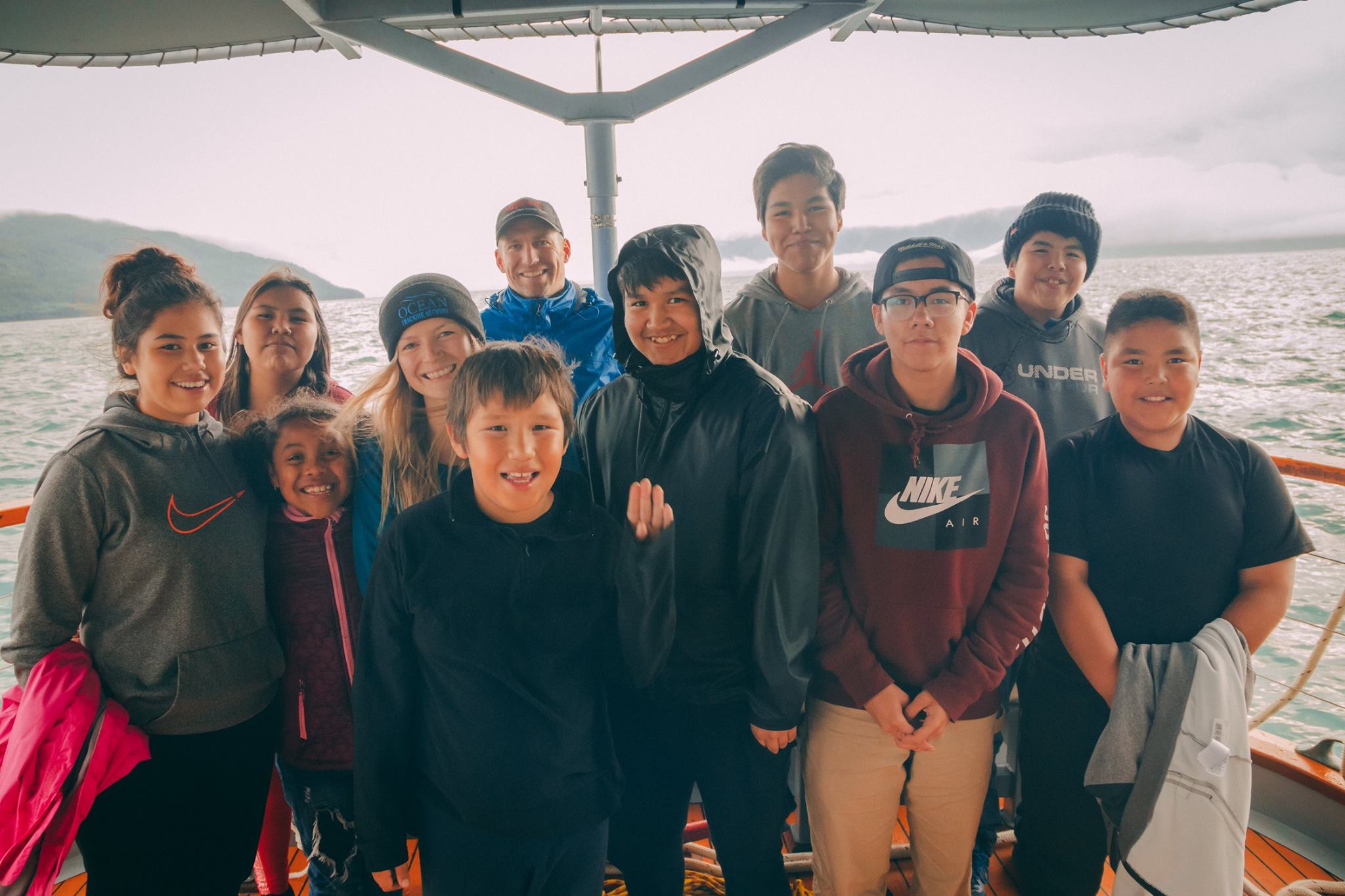 There is a long history of pluralism in Indigenous society that is not embraced by Western society in the same way. We do have a long history of secretly co-opting Indigenous knowledge or not acknowledging its role.
Salmon will be a pillar of my work going forward, along with the salmon people of the Pacific Northwest. We're at a very early point of recognizing Indigenous fisheries science as its own discipline. When [Wild Salmon Center President] Guido Rahr approached me about joining the board, he told me about how WSC is looking to expand who is involved. I was interested for two main reasons, one being WSC's focus on the whole Pacific Rim, and learning from the perspectives of people across that range. This is something that I'm working on at UBC's Centre for Indigenous Fisheries.
We're at a very early point of recognizing Indigenous fisheries science as its own discipline.
And the second, it might be selfish, but the Nass is a stronghold for both salmon and ooligan. It's one of the last, and it's critical for my community. I'll be working on the Nass going forward, and I hope to work with WSC there as well.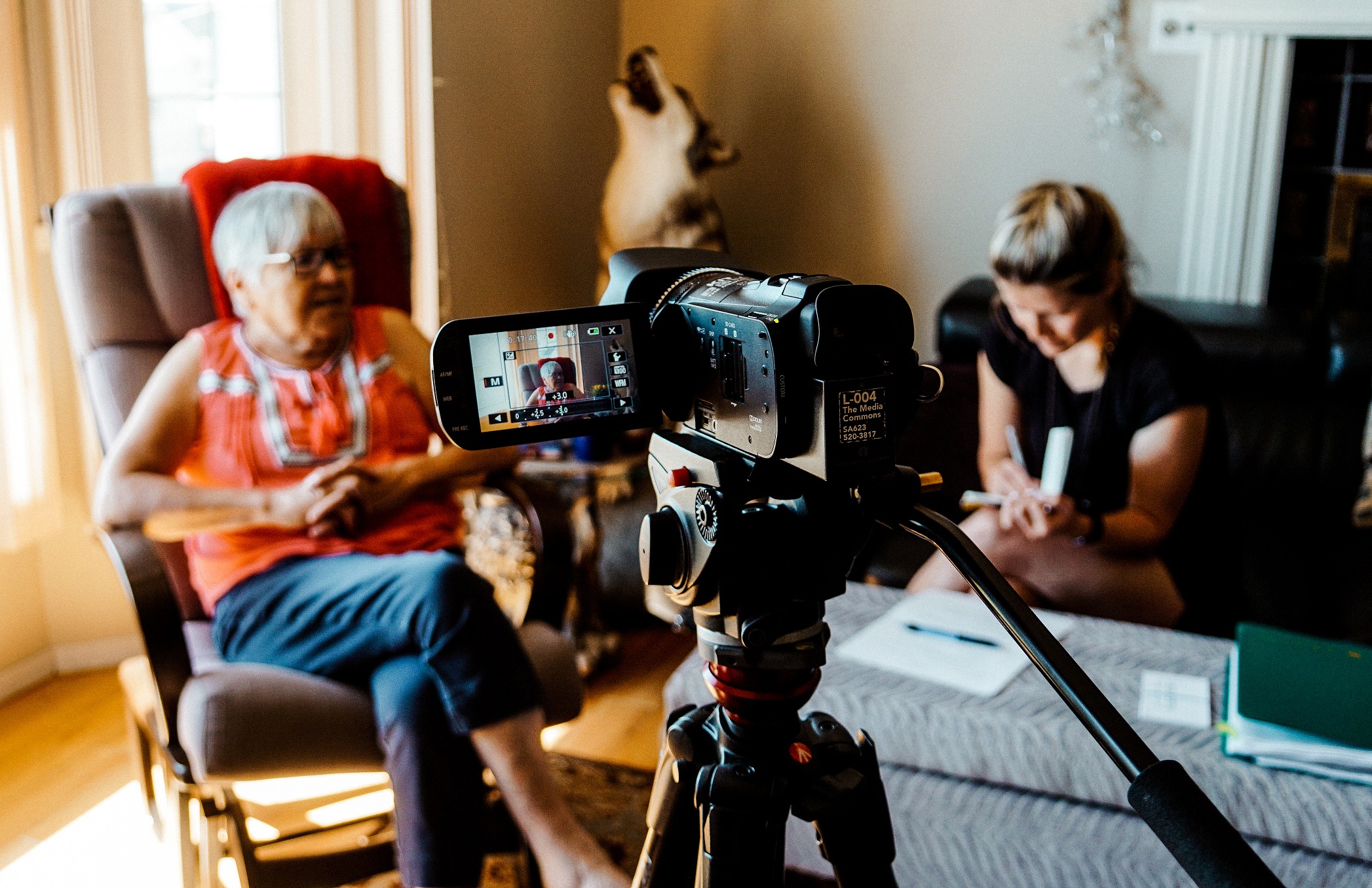 One of the Centre's first projects was brought to us by the First Nations Fisheries Legacy Fund, which has an interest in bringing to Coast Salish freshwater the Māori idea of a Cultural Health Index, which was designed to assess holistic health of waterways in Aotearoa [New Zealand]. Adapting that concept here might mean that we look at total salmon abundance from a cultural perspective, and not just a biological one. For example, elders may talk about the smell of the river, its flow and vitality. Or, the presence of cedars might be associated with areas where water quality is good for fish.
These are things that go beyond our ability to measure with a flow meter, but we can talk about them, and bring more inclusive methodologies into university research. We're planning to develop this into a toolkit for other communities in this province and beyond to use. A holistic approach that will surely include salmon, as we are Salmon People up and down this coast!
Dr. Andrea Reid is an Indigenous fisheries scientist and conservation biologist based in Canada. In January 2021, she will be joining the University of British Columbia's Institute for the Oceans and Fisheries as an Assistant Professor of Indigenous Fisheries Science.
Andrea combines ecological and social science methodologies, adopting an integrative approach to complex fisheries questions. She belongs to the Nisga'a Nation on British Columbia's North Coast and has significant experience with Indigenous fisheries communities, practices, perspectives and issues in British Columbia as well as around the world (East Africa, Oceania, and Southeast Asia).
Andrea holds a B.Sc. in Environment and a M.Sc. in Biology from McGill University. She is currently co-supervised between Carleton University and the University of British Columbia for her Ph.D. in Biology centered on Pacific salmon fisheries and conservation. Her research and outreach are supported by the Natural Sciences and Engineering Research Council of Canada, Royal Canadian Geographical Society and National Geographic Society.