Bristol Bay now faces yet another fishing season under the shadow of Pebble Mine. Meanwhile, we're gearing up for our biggest summer yet.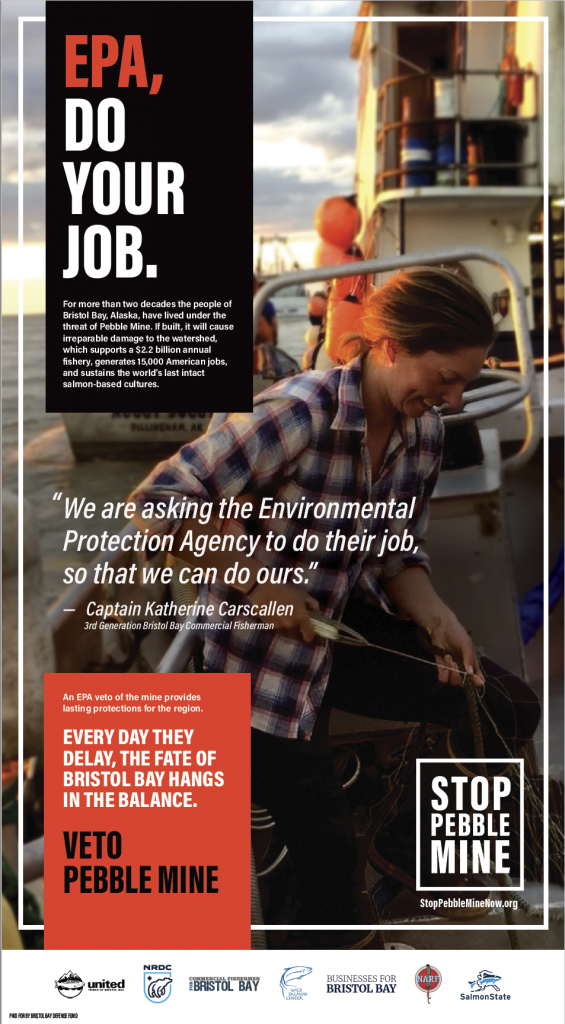 In December, we shared an update underscoring new momentum in the fight for Bristol Bay against Pebble Mine. We emphasized the importance of keeping our foot on the gas of the #StopPebbleMine campaign to ensure that the U.S. Environmental Protection Agency finishes the job it started in 2014 under the Obama Administration.
Specifically, we called on the Biden Administration and EPA to finalize permanent protections before the start of Bristol Bay's 2022 fishing season.
We still have our eyes on finishing the job, but the latest news from EPA threatens to shift back that timeline.
In late January, EPA announced that it intends to further delay the process that would protect Bristol Bay from Pebble Mine under the Clean Water Act. In a January 27 letter, EPA indicated that it will issue a revised Clean Water Act Section 404(c) Proposed Determination for Alaska's Bristol Bay watershed by May 31, 2022. (For context: in communications last year, the agency indicated it might issue a final ruling on Clean Water Act protections for Bristol Bay by May 2022.)
This burdensome delay goes against the long-standing request of Tribes, fishermen, and communities in the region, many of whom are preparing for what is projected to be another record-breaking fishing season.
Now, the 2022 fishing season will commence under the shadow of the toxic Pebble Mine project.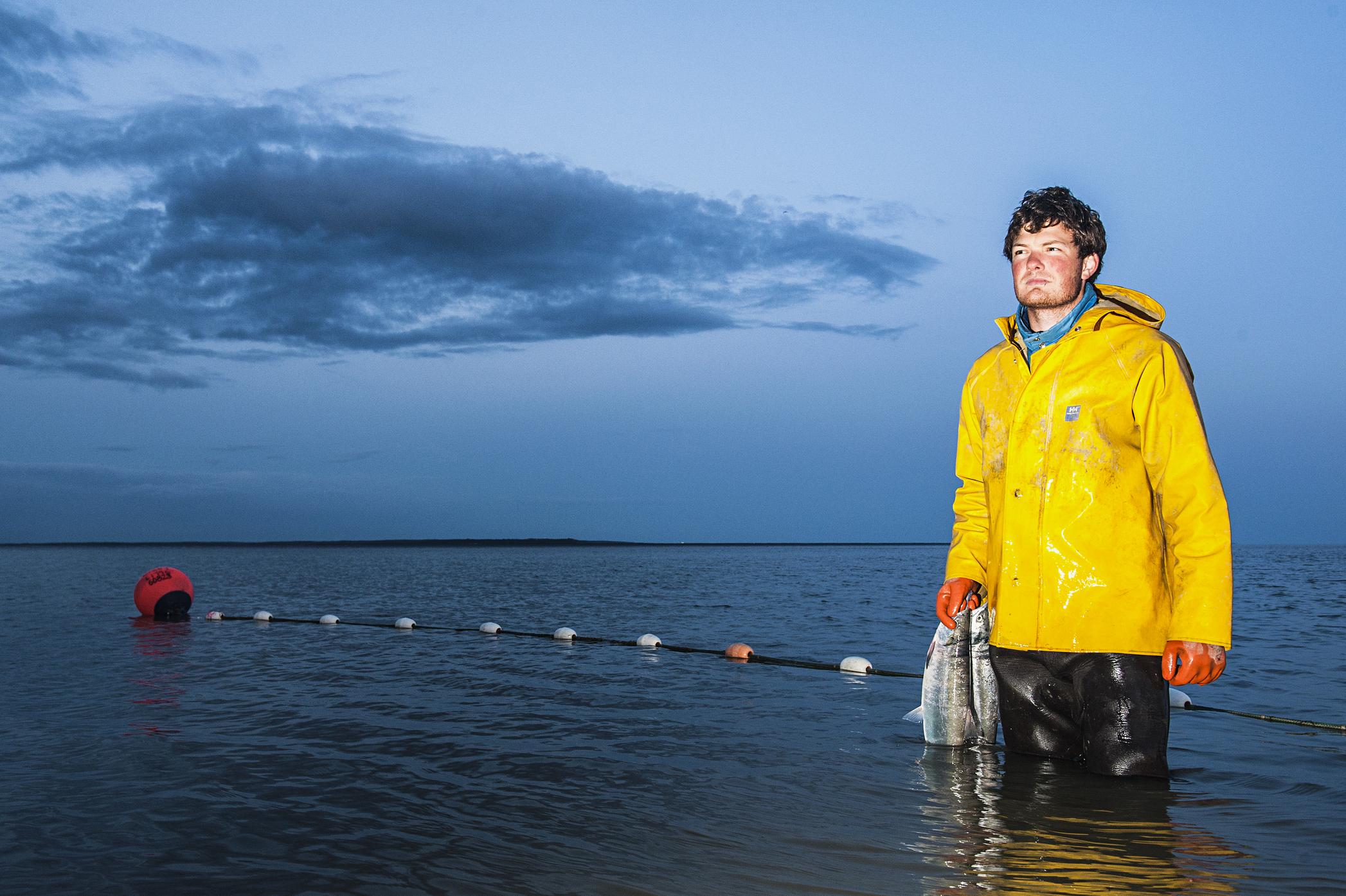 In response to EPA's latest move, WSC's Bristol Bay Defense Fund partners expressed disappointment with the revised decision timeline.
"We are deeply disappointed that after months of outreach to EPA officials requesting robust Tribal consultation on the process moving forward, EPA's announcement today further delayed the years-long effort to protect Bristol Bay without hearing our input," Alannah Hurley, Executive Director of the United Tribes of Bristol Bay, said in a statement.
"The Biden Administration and the EPA have committed to consult Tribes in their decision-making process, but this should have taken place before today's announcement," Hurley added. "Now, at least one more fishing season could be imperiled by uncertainty."
"We are deeply disappointed," Hurley says. "Now, at least one more fishing season could be imperiled by uncertainty."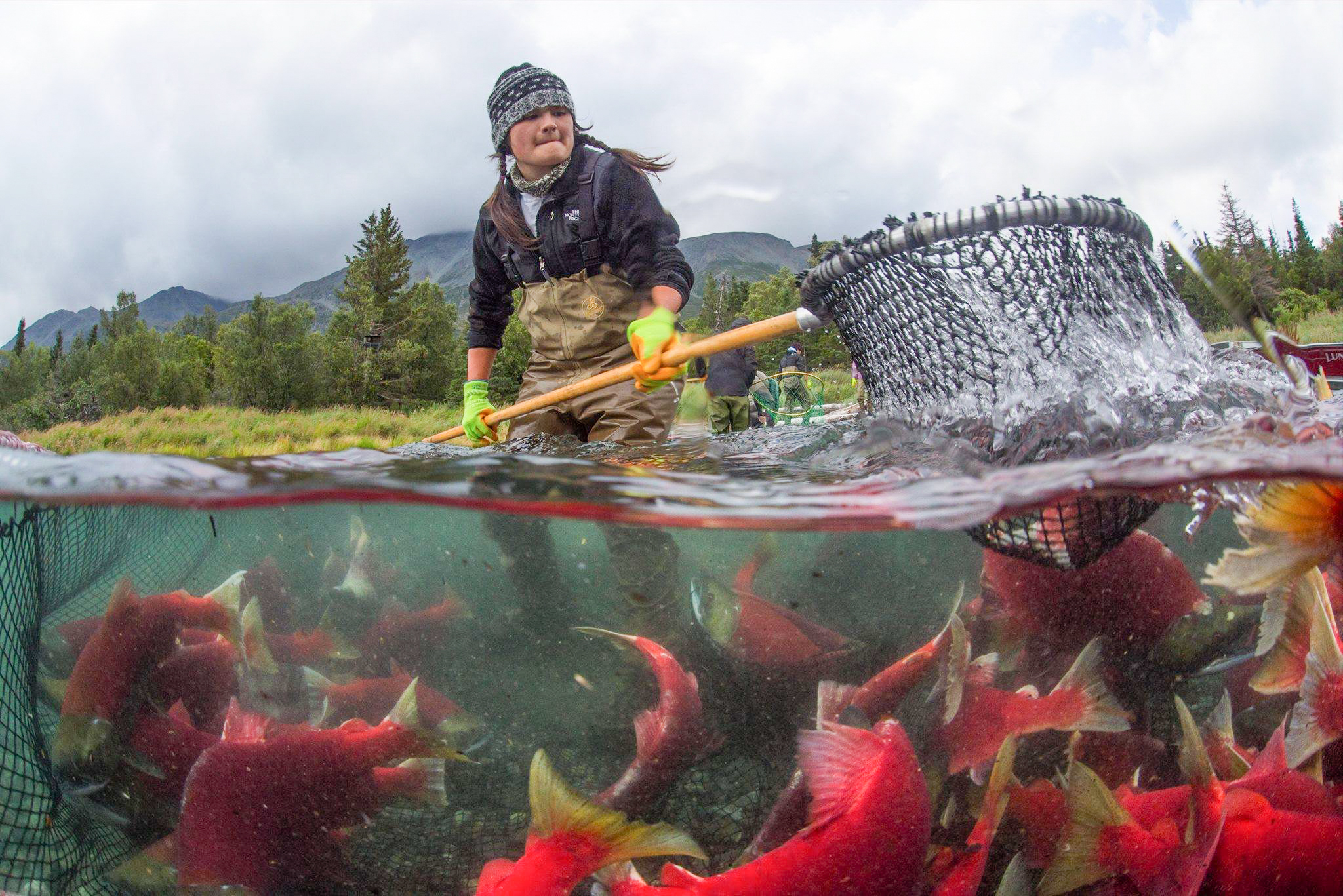 WSC and our coalition partners understand that the task of protecting Bristol Bay is massive—and that this process should be undertaken with great care and attention to detail.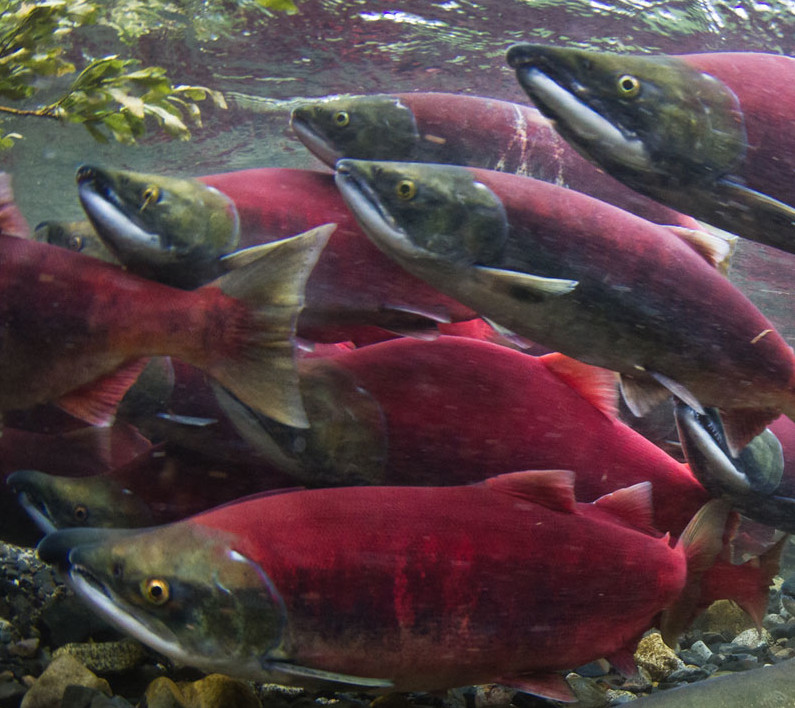 Yet over the course of this long and hard-fought campaign, our understanding of Pebble Mine—and the damage it could do to Bristol Bay in the event of a toxic waste spill—has grown significantly. The science has been unequivocal. Federal agencies, including EPA itself, are on record confirming that Pebble Mine presents a grave danger to Bristol Bay's fishery: the greatest sockeye salmon fishery in the world. It is beyond time to permanently protect this place. EPA needs to stop wasting precious time.
Our coalition leaders continue to pressure EPA to move swiftly on this process. We expect that at some point soon, the agency will likely open one more public comment period. When that happens, we'll need you and your friends to speak up!
You've likely commented before. But this time, your voice will be just as important—if not more. As we look to late spring or early summer 2022 for the final public comment period in the phase of this process, we'll need all Americans to stand again with Alaskans and Bristol Bay residents.
It's long past time to protect Bristol Bay. This is the summer we make sure EPA finishes the job.
It is beyond time to permanently protect the greatest sockeye salmon fishery in the world. EPA needs to stop wasting precious time.