Our new Habitat Restoration Engineer brings deep expertise to our growing docket of coastal projects.
A few decades ago, salmon habitat restoration was a relatively new field.
"Back then, large wood was often removed from streams, because it was thought to block fish passage," recalls Michelle Cramer. "Now we put it back in to restore salmon habitat. We're seeing a lot more openness to letting a river be a river."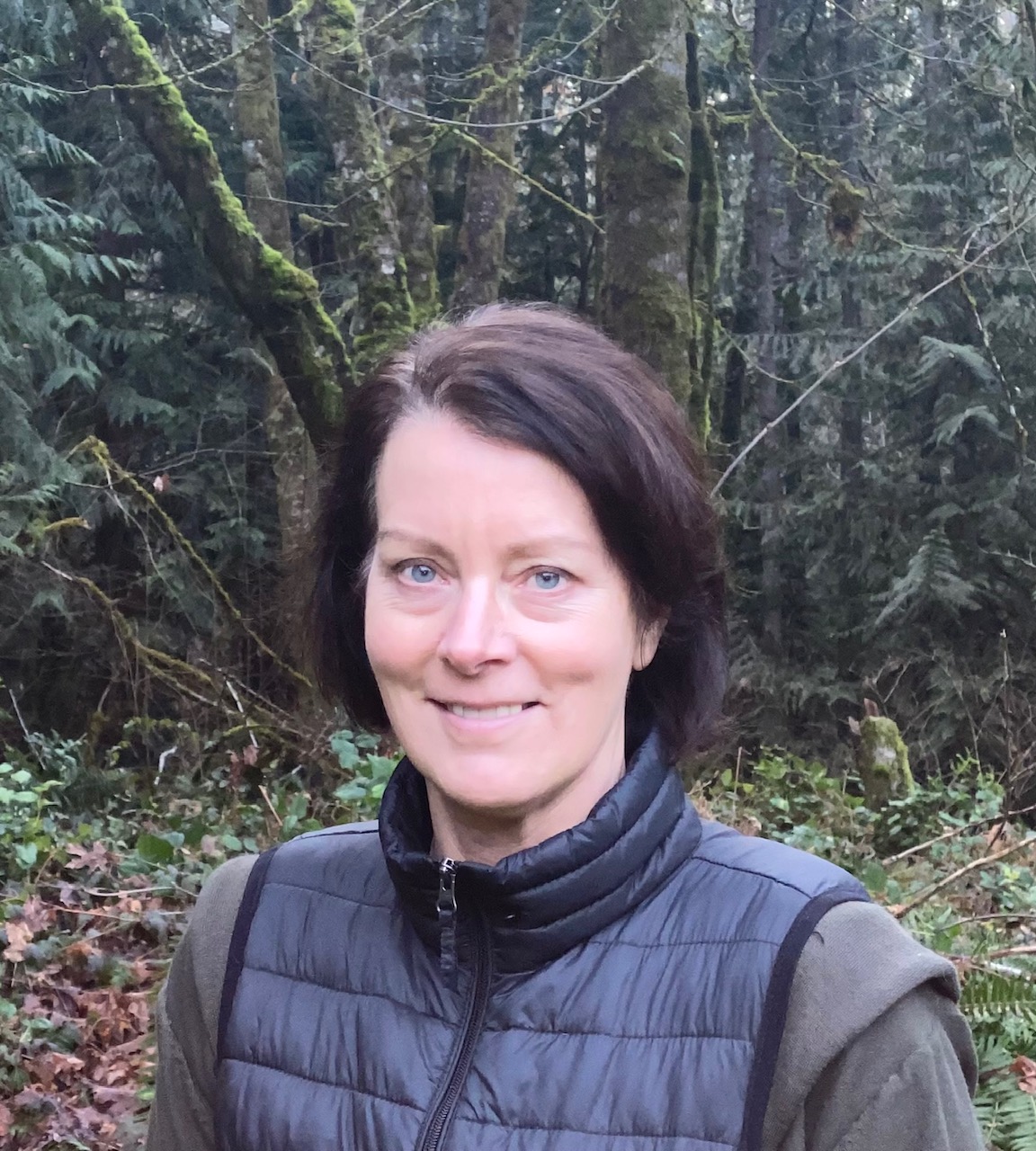 Over decades, habitat restoration work has evolved. It now draws on cutting-edge practices that span many scientific disciplines, from biology and ecology to GIS analysis and hydraulics. And seeing these complicated projects through to the end takes someone like Cramer, an environmental engineer.
Cramer says her field's evolution means there's a lot more large wood going back into rivers these days. There are also hopeful signs for salmon recovery in places like the Olympic Peninsula and the Oregon Coast.
Cramer, who earned her environmental engineering degree from Humboldt State University, watched her field change over the course of her long career with the Washington Department of Fish & Wildlife. At WDFW, she led countless habitat restoration projects, from fish passage barrier corrections and floodplain restoration to installing complex engineered logjams.
Now she brings that deep expertise to the Wild Salmon Center. In January, Cramer joined our team as WSC's new Habitat Restoration Engineer, a capacity in which she'll help expand our work to restore salmon habitat across the Pacific Northwest.
"I've always had an affinity for rivers and fish," says Cramer, who lives near the Nisqually River in Olympia, Washington, but grew up near Northern California's Yuba River. She recalls the giant, beautiful slabs of riverbank granite that she'd lay on as a child, face down, mesmerized by fish darting in the water below.
Now, in her new role with WSC, she'll be working with our Oregon Coast team on the execution of high priority restoration projects identified in our Coast Coho Partnership Strategic Action Plans for watersheds including the Elk and Siuslaw Rivers. She'll also assist WSC Salmon Habitat Specialist Betsy Krier and our Washington partners to move forward a pipeline of high-impact fish barrier correction projects on the Olympic Peninsula.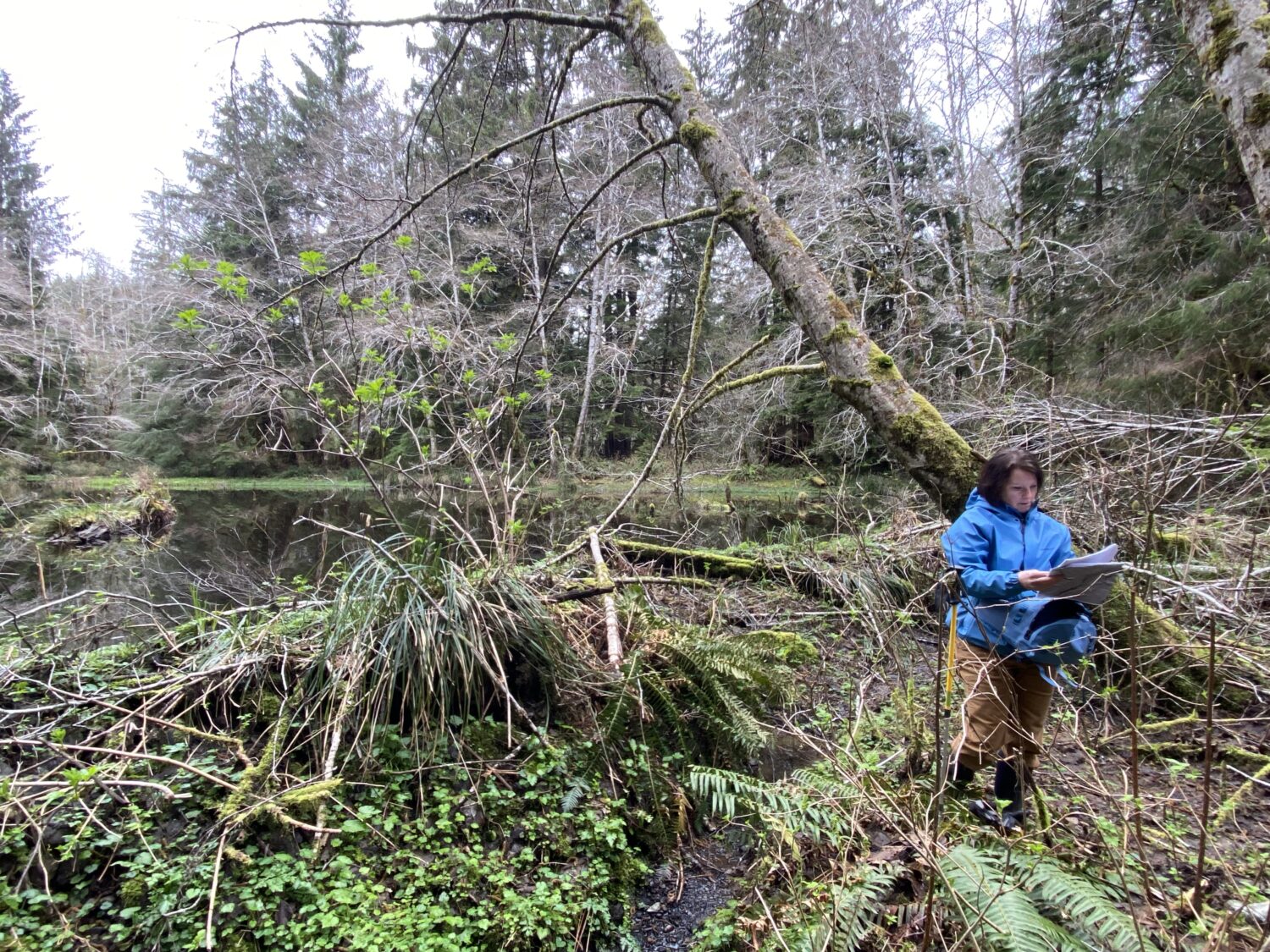 "There are so many fish barriers on the Washington Coast that need to be corrected," Cramer says. "The model that Wild Salmon Center is setting up with its Cold Water Connection campaign is critical. We need to be doing this work on a much larger scale."
"The model that Wild Salmon Center is setting up with its Cold Water Connection campaign is critical. We need to be doing this work on a much larger scale."

WSC Habitat Restoration Engineer Michelle Cramer
It can take time to see the results of restoration projects, which is why Cramer says she's invested in this work for the long-term.
"When I can walk into a project site and see fish returning, that's very satisfying," she says. "But there's also satisfaction in seeing riparian plants thriving, a full food web returning."
She also finds reward in doing the hard work of bringing people together. Like with the diversity of experiences that evolved her field to a place where people can agree on "letting a river be a river, " Cramer says she appreciates the diversity of values that communities have for the land. Restoration work means bringing these communities together around a shared vision, and then making that vision a reality.
It's work that we think calls for a great engineer. Welcome, Michelle! We'll be leaning on your expertise as Wild Salmon Center and our partner networks roll out salmon restoration projects across the Pacific Northwest.